Rich and Lynn's Wedding Website.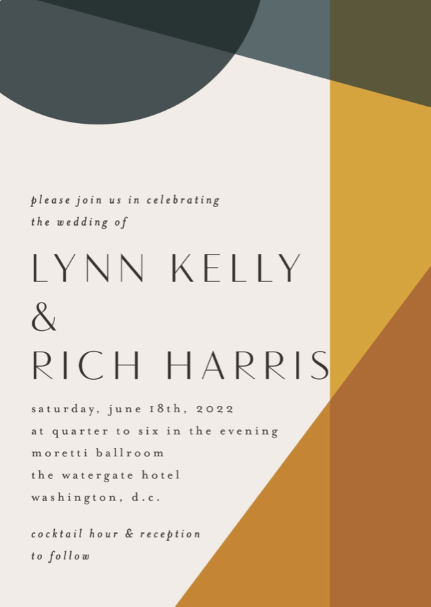 6/4/22 Site Update!

A few updates added to the site: a new picture of Sable and her current interests on the baby page, updated room block info (the Watergate extended it to June 10th), and an expanded Covid page.

Wedding Info
Date: June 18, 2022

Time: 5:45 PM

Location: Washington, DC

Venue: The Watergate Hotel (yes, that Watergate!) in the Moretti Ballroom.

Room Blocks: We have room blocks at The Watergate and at the Washington Marriott Georgetown. Click here for room block info!

Other Happenings: Get started early or keep the party going with information on Friday and Sunday happenings here!

Registry: Information on our registry can be found here.

But what about Covid? Right? Click here for how we plan to celebrate safely.
Other Info
About Washington, DC: Washington, DC is a major tourist destination on the East Coast of the United States. If you think you're going to spend a couple days here while you're in town, click here for our personalized Tourism Board page.

About Us: Here's a link to an old picture of us: https://richandlynn4eva.com/IMG_9483.jpg (Photo credit: Laurén Bienvenue)

Baby: Did you hear we had a baby? Click here for more information!

Guestbook: Sign our guestbook!