Another Cause for Celebration.
January 9, 2022, Lynn gave birth to a healthy and adorable baby girl named Sable Dvash Harris!
She's pretty great. Likes include smiling, bright lights, and making Chewbacca sounds. This is what she looks like: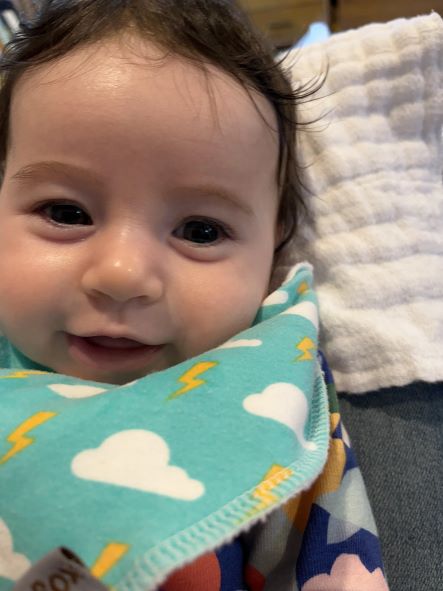 To learn more about Sable's name, please see our Name FAQ.
Return to the homepage.